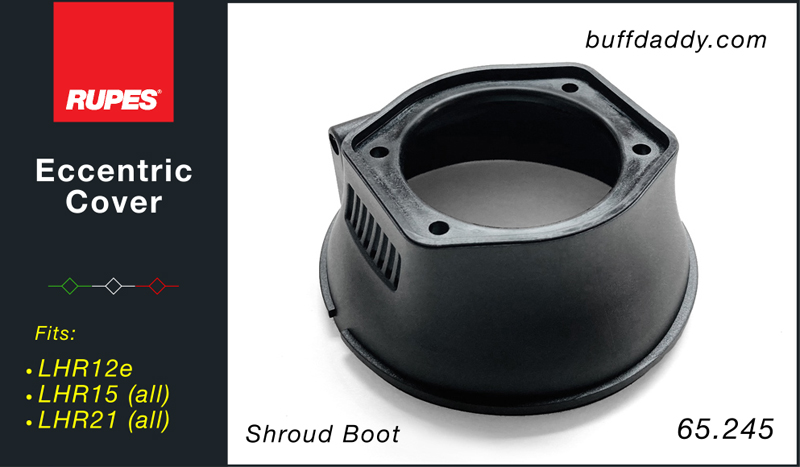 Replacement Parts: Eccentric Cover, for LHR15, LHR21, and Duetto machines.
The
Rupes® 65.24 Eccentric Cover
is made of hard & durable plastic, so it is uncommon to have to replace it. Regardless, we keep this item in stock, as this part can become damaged due to a drop, being run over, etc.
We also sell the
5"
and
6"
Shroud Boot, which attaches to the Eccentric Cover (see photos).
This assembly fits the following machines:
LHR15ES
|
LHR15ll
|
LHR15lll
|
LHR12e