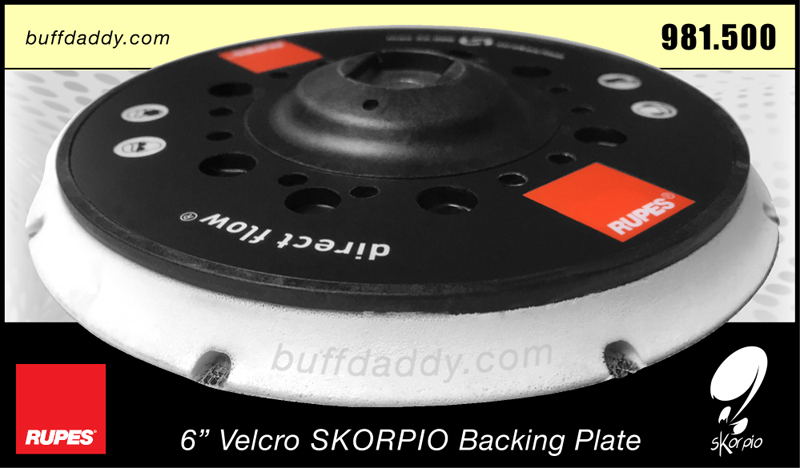 Fits all 6" Skorpio Palm Sanders.
After extended use, the factory installed backing plate can
degrade
.
An accidental dropping of the machine can
bend or break
the plate.
You'll be
dead in the water
unless you've got a replacement on hand.
This is a factory-direct replacement Velcro backing plate.
The
Rupes® 981.500 6" SKORPIO Velcro Backing Plate
is made specifically for use with the following machines:
Rupes® Series 1 Skorpio Palm Sanders
:
RH153 | RH153A | RH156 | RH156A | RH159 | RH159A
RH112 | RH112A |
Note: Series 1 Skorpio Palm Sanders originally came from the factory with the Rupes 981.320 6" Normal Hold Velcro Backing Plates. Therefore, the Rupes 981.321N 6" Extra Hold Velcro Backing Plate will also work.
Rupes® Series 2 Skorpio Palm Sanders
:
RH253 | RH253A | RH256 | RH256A | RH259 | RH259A
Rupes® Series 3 Skorpio Palm Sanders
:
RH353 | RH353A | RH356 | RH356A | RH359 | RH359A