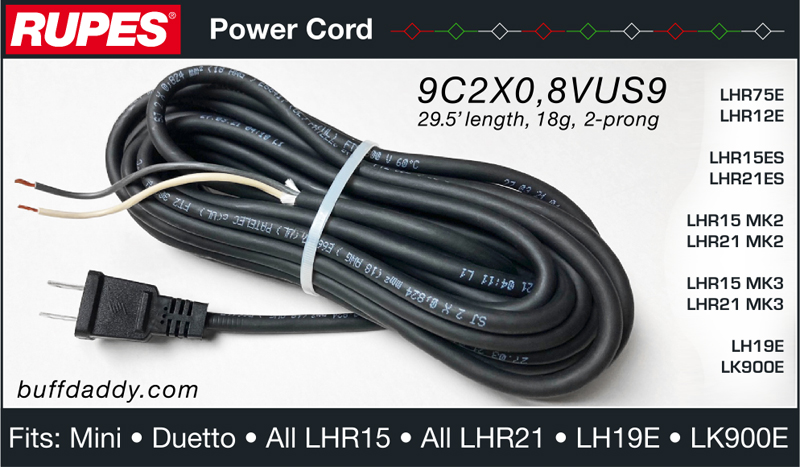 Replacement Parts: Power Cord.
The
Rupes® 9C2X0,8VUS9 Power Cord
is the same model of cord that has been installed on
all
two-prong Rupes 110 volt machines since about 2013. Note that the factory increased cord length from from approximately 13-feet to 29.5-feet; 2012 machines featured a much thicker & stiffer cord. Specifications: 18-gauge, 2-wire, 2-prong.
This assembly is best installed by the Rupes Factory-Direct Repair Center (
link
), but is it relatively simple to replace the cord assembly using some very basic tools. Typical tools needed to remove & replace the cord include a Philips screwdriver, wire cutters or scissors, a wire stripper, a butt connector crimper, and heat shrink tubing (if desired, to cover the butt connectors).
This assembly fits the following machines:
LHR15ES
|
LHR15ll
|
LHR15lll