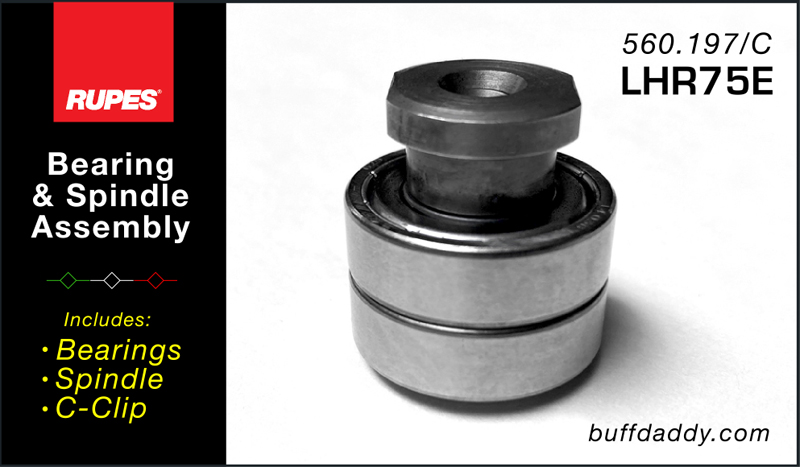 Replacement Parts: LHR75e Bearing & Spindle Assembly.
The
Rupes® 560.197S/C Bearing & Spindle Assembly
is a 4-piece unit that includes a pair of bearings, a backing plate mounting spindle, and a c-clip. Fits the Rupes LHR75e.
This assembly is best installed by the Rupes Factory-Direct Repair Center (
link
), a machine shop, or a mechanic. That being said, is not impossible to replace the assembly using some very basic tools.
Typical tools needed to remove & replace the assembly include a Philips screwdriver, a heat gun, tool oil, bearing puller, a dowel punch & hammer, channel locks, a bench vise, and sockets that match the diameter of the bearing assembly (and a size larger). View the images, and read the corresponding comments for advice on how to replace the assembly.
This assembly fits the Rupes
LHR75e
3" Mini Polisher.
This part (and others) are available for the following machines:
LHR15ES
|
LHR15ll
|
LHR15lll
LHR21ES
|
LHR21ll
|
LHR21lll
|
LHR12E