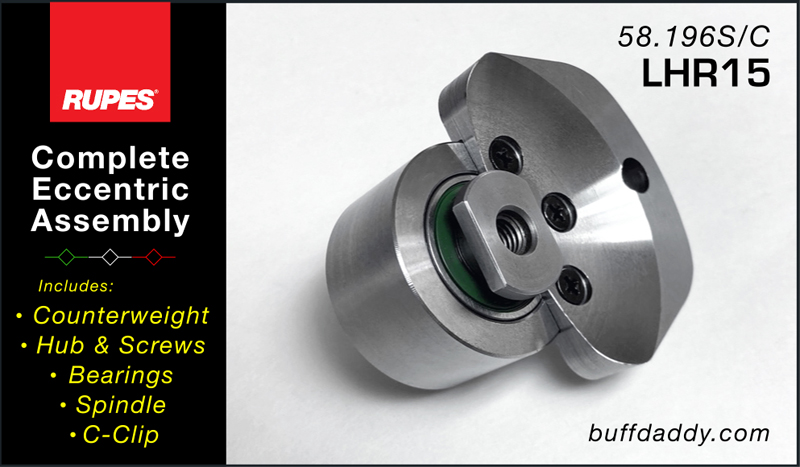 Replacement Parts: Bearing & Spindle Assembly.
The
Rupes® 58.196S/C Complete Eccentric Assembly
is a 9-piece unit that includes a counterweight, three mounting screws, the eccentric mounting hub, a pair of bearings, a backing plate mounting spindle, and a c-clip.
This assembly is best installed by the Rupes Factory-Direct Repair Center (
link
), a machine shop, or a mechanic. That being said, is very simpe to replace the assembly using some very basic tools. Typical tools needed to remove & replace the assembly include a Philips screwdriver, a heat gun, tool oil, channel locks, and perhaps a bench vise.
This assembly fits the following machines:
LHR15ES
|
LHR15ll
|
LHR15lll
This part (and others) are available for the following machines:
LHR15ES
|
LHR15ll
| LHR15lll |
LHR75e
LHR21ES
|
LHR21ll
|
LHR21lll
|
LHR12e