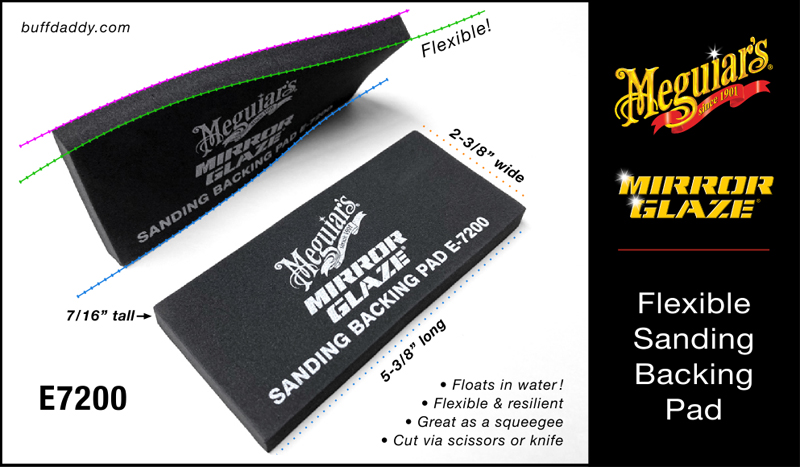 Soft & Pliable Sanding Backing Pad.

Sand without a backing pad, and you run the risk of creating finger ridges or palm indentations across the paint surface.

This pad helps to evenly distribute applied pressure across the paper. They are easy to cut to shape using a knife, razor, or a pair of scissors. I keep oodles of these pads in my sanding kit.

This pad doubles as a miniature squeegee!
When placed on edge, it conforms to panel shapes with ease and will not mar the surface. Very handy when wet sanding, and it's small enough to fit in a pants pocket or apron.