Meguiar's Car Key Organizer - RARE!











Click to enlarge image(s)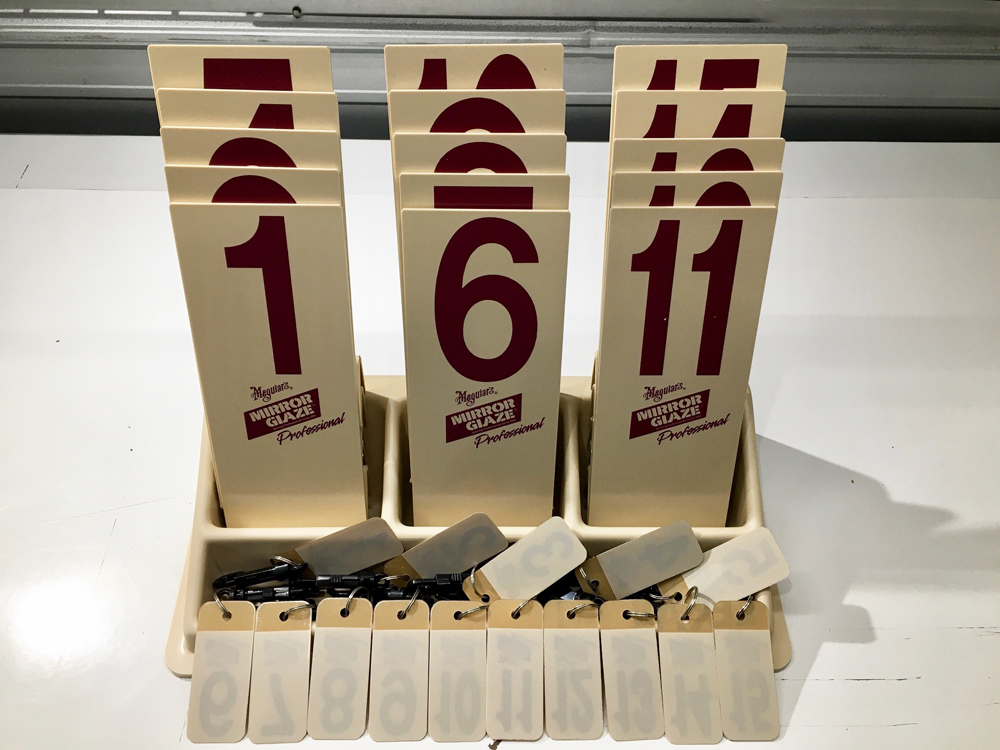 Meguiar's Car Key Organizer.
This is a vintage Meguiar's Car Key Organizer / Car Identifier.

Includes:

(15) Clip-On Key Number Tags
(15) Window ID Signs
(01) Organizing Base
(01) Original Cardboard Box
(01) Instruction sheet

Organizer base & key fobs.
The organizing base is made of vacuum-formed plastic. The key fobs are made of a clear acrylic, and feature screen-printed numbers. The window ID signs are Plexiglas-style tan acrylic. This system (and others like it) were a very popular way to keep cars & keys organized in small repair shops, detail shops, and gas stations.

Cardboard box.
Although the cardboard box is aged, all of the components are in brand-new condition. Even the Organizing Base has retained its flexibility, and is not harshly dried out, or oxidized.

Only two available!
I have never seen any other examples of this kit, so I know it is RARE. I have two only. This item will be shipped FedEx Ground, with $400 insurance (approximately $30.00 of the price is being applied to shipping).