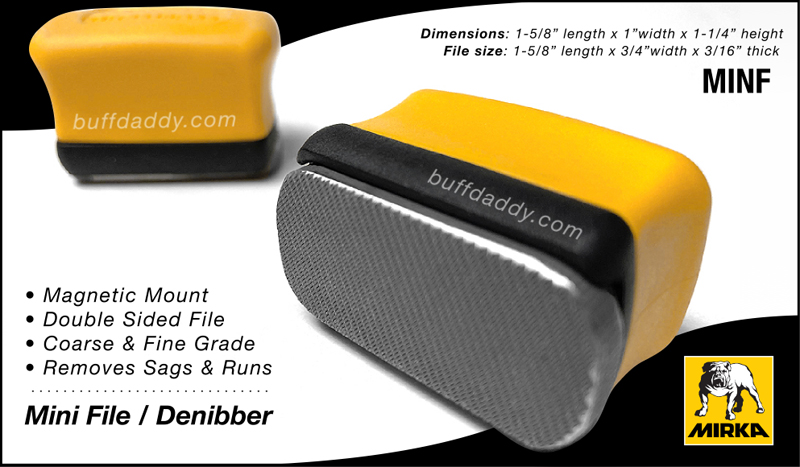 Two denibbing files in one!

Denibbing files have been around for a long time, and they're still a valuable tool when the task at hand is quick and safe removal of runs or sags.
The ergonomically-designed handle is easy to grasp, and uses a strong magnet to hold a two-sided file in place. One side is coarse-cut, and the other is fine-cut.

This denibbing file is well built, so it will last and last.
If you've never needed one of these before, good for you! Should the time come when you need to remove a run or sag and need a denibbing file, you'll wonder why you didn't get THIS one when you had the chance!