Prevost Air Fittings / Plugs

Click to enlarge image(s)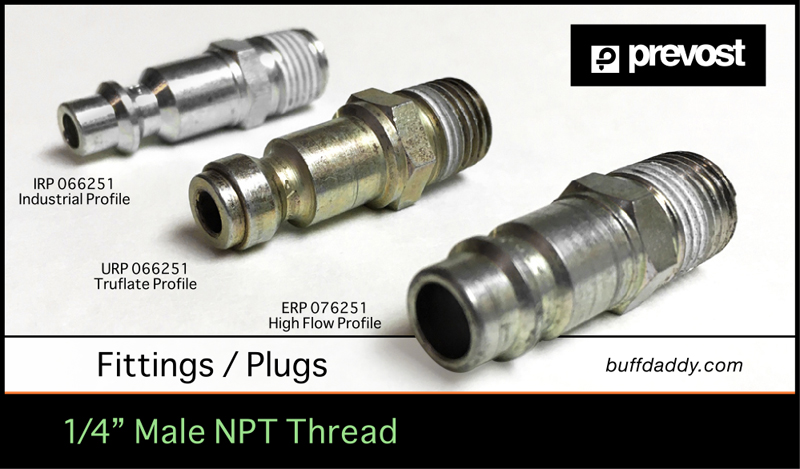 Prevost Air Fittings aka Plugs.
Plug in that tool, and get to work! For optimum performance, always use Prevost quality Air Plugs. We offer the three most popular profiles, or shapes of air plugs:
Industrial
,
Truflate
, and
High Flow
. Please view the images to determine which profile you are using within your air system.

We carry a wide variety of Prevost products. View them here.


• A fitting or plug mounts to the inlet side of a hose
or tool. Fittings plug into couplers, and lock into place.


• Three sizes of NPT thread are commonly used to
build compressed-air systems (1/4" | 3/8" | 1/2").
• A coupler mounts to the outlet side of a compressor,
hose, or distribution block. Couplers accept fittings that
plug into them, coupling or mating them together.


• NPT thread: National Pipe Taper thread progressively
flares in diameter from small to large. This ensures an
airtight seal as components are screwed together.


• Prevost ORIGINAL 1-Push Instant Disconnect Coupler


• Industrial Profile