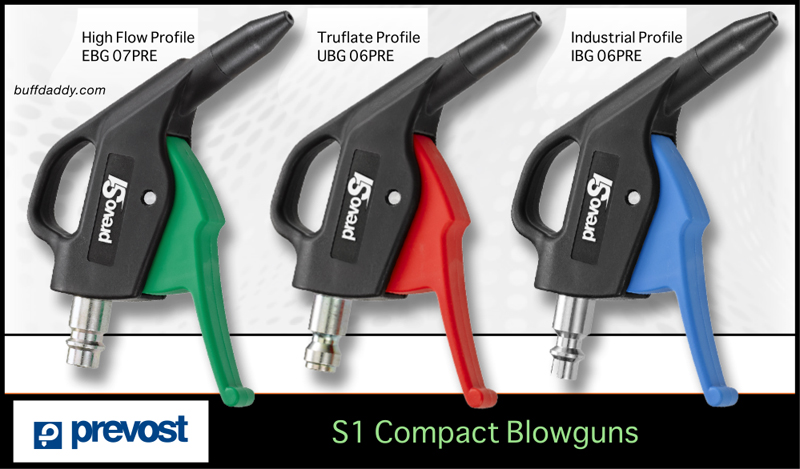 Prevost PREVO S1 Compact Blowguns.
Prevo S1 Compact Blowguns are much smaller in size compared to typical blowguns, and are shaped to mate perfectly with Prevost S1 One-Push Safety Couplers (they are compatible with all other coupler designs, as well). S1 Compact Blowguns are available with metal or composite nozzles, and feature built-in permanent fittings. Color-coded triggers enable easily identification of the blowgun's profile:

Blue = Industrial |

Red = Truflate/Automotive |

Green = High Flow

Also available within a set (blowgun, hose, coupler). Available
here
.