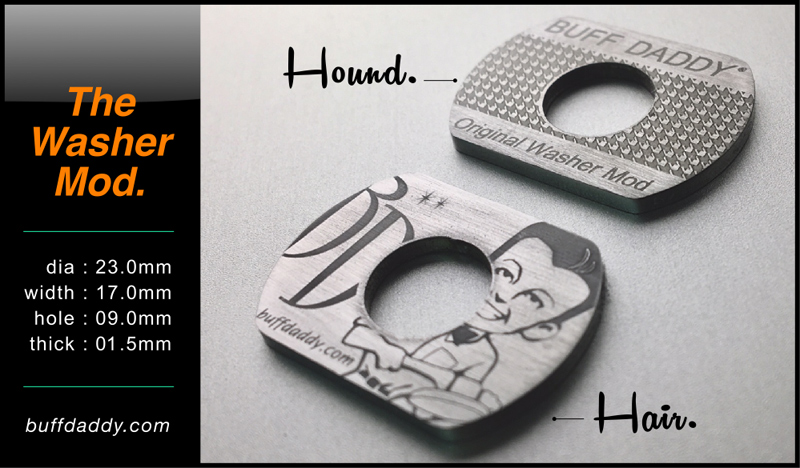 The KBM WASHER MOD.
Creates a GAP, potentially increasing backing plate rotation.

Washer Mod Specifications:
23mm diameter, 17mm width, 9mm center hole, 1.5mm thick.



Washers ship via Regular First Class Mail

(stamp & envelope).


• If you order a washer only, the site will not charge a shipping fee.
• If a washer is purchased with additonal goods, the washer will ship with the rest of the order.



** INTERNATIONAL ORDERS**


Order requirement is for (10) washers, plus actual shipping (sent via USPS Priority Mail (Flat Rate Envelope). Consider purchasing other small items, as the Flat Rate Envelope will have plenty of space left over for things such as extensions, backing plates, 32mm pads, etc. To order internationally, contact me via e-mail (iamwaxman@aol.com) or FB Messenger (kevinbrown.buffdaddy).