Meguiar's Professional 6-1/8" Rotary Backing Plate



Click to enlarge image(s)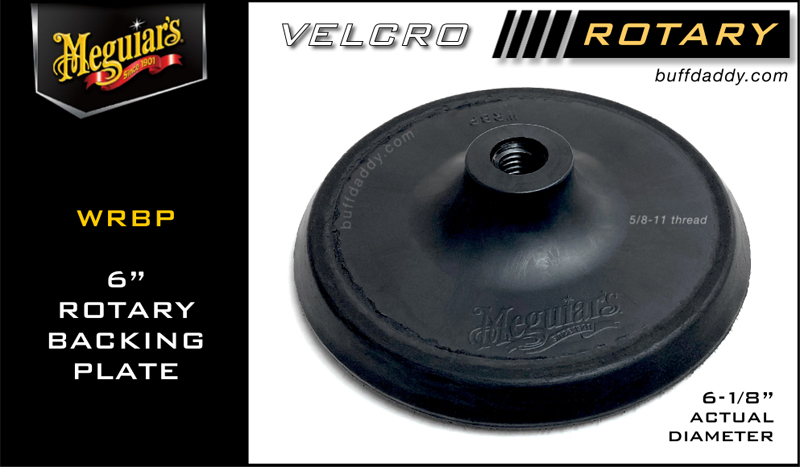 It looks stealth, but you'll surely notice the quality.
Meguiar's has made this model of backing plate for many years, but this is an all-new design. Durability is top notch, thanks to its sturdy one-piece molded construction.

As before, it features a pad alignment plug (located at the center of the face), making it a snap to align buffing pads that utilize a centering hole.

The face of the plate is firm with a minute amount of cushioning, virtually guaranteeing a smooth feel while polishing.

The outer edge has been finessed to allow increased contourability of the pad when used on complex surfaces, or for those times when the pad must be tilted on edge for targeted buffing.

Actual diameter: 6-1/8"


Attachment material: hook


Patented design:
Centering plug ensures perfect pad alignment

Thread size: 5/8-11 female


Weight: 144g (5.08 oz.)


Long lasting:
One piece molded construction