Mirka 6" Firm-Faced Interface Pad- 3/8" thick
Click to enlarge image(s)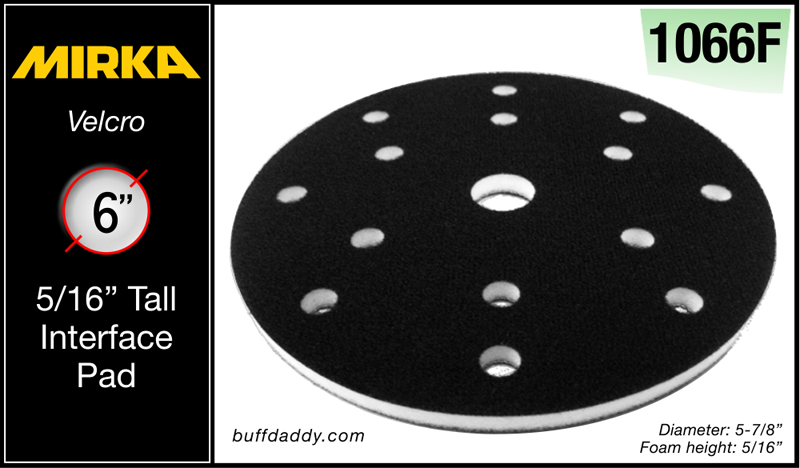 Minimize the loss of machine motion while maximizing flexibility of the sanding disc.

Interface pads are oh-so useful. However, as their foam centers twist, compress, and rebound, machine motion can be dramatically affected.

This pad has been designed to minimize this side-effect, all the while delivering increased flexibility of the disc. Compared to most other interface pads, this one transfers machine motion fairly unscathed.

Should you decide to pair your machine with a vacuum system, fifteen holes ensure ample cleaning of the sanding surface and disc.

Looking for a similarly versatile pad with a bit more pliability and a little more height?
Try the Mirka 1066.

Note: Due to its 3/8" height, this interface pad may lessen sanding disc movement in relation to the backing plate, especially when used with small stroke machines.

When used with random orbital machines, backing plate rotation may also be affected.
To view our entire interface pad lineup, check out the Interface Pad Page here.
To learn more about interface pads, check out the Interface Pad Info Page here.


Actual diameter: 5-13/16"


Attachment material:
Hook & loop

Actual height: 3/8"


Fifteen holes ensure ample vacuuming of the sanding surface and disc