Mirka 3" Soft-Faced Interface Pad- 1/2" thick









Click to enlarge image(s)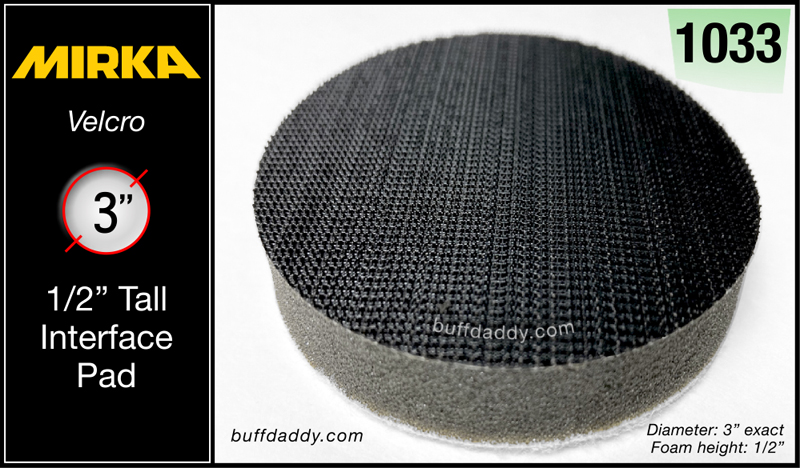 A quality interface pad, for just about any sanding task.

The time may come when you'll need to sand a sphere-shaped item, a cylinder, or a wickedly-curved fender. To achieve maximum cushioning and shapability of the sanding disc, this is the interface pad you'll need. The Mirka 1033 3" Velcro Interface Pad measures 3" in diameter, and is 1/2" tall. Also available in a 6" version: 1066SF

Note that due to its height, this interface pad may lessen sanding disc movement, particularly if paired with small stroke machines. Please view photos for more information.



Add a Dome-Style Hand Sanding Pad. This uniquely shaped block makes sanding by hand a breeze to accomplish. Its yellow cushiony material is soft, making it easy to grasp, even when wet. The Velcro face is molded into place (not glued), so pad failure is unlikely. A soft interface pad is included (interface is not a Mirka product).



Mirka 3" Velcro Backing Plates can be found here.



Mirka 3" Velcro Interface Pads: 1033 | 9947 | 9133



Mirka 3" Velcro Sanding Discs can be found here:
Abralon | Abranet | Autonet | Silver | Microstar



More Interface Pad info: Interface Pad Facts.