Mirka 3" Soft-Faced Interface Pad (with hole)- 1/2" thick


Click to enlarge image(s)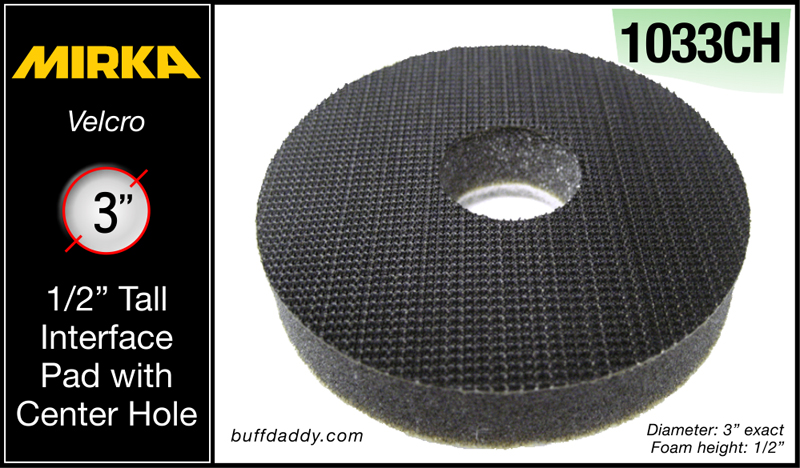 For use with the Mirka 3" Dome Hand Block.
The time may come when you'll need to sand a sphere-shaped item, a cylinder, or a wickedly-curved fender. To achieve maximum cushioning and shapability of the sanding disc, this is the interface pad you'll need. The Mirka 1033CH 3" Velcro Interface Pad measures 3" in diameter, and is 1/2" tall.

Designed specifically for use the Mirka 3" Diameter Dome Hand Block (#103DGHP). A standard interface pad blocks the sponge from absorbing and releasing water. The hole cut into the center of this pad solves the problem.

Note that due to its height, this interface pad may lessen sanding disc movement, particularly if paired with small stroke machines. Please view photos for more information.



Mirka 3" Velcro Backing Plates can be found here.



Mirka 3" Velcro Interface Pads: 1033 | 9947 | 9133



Mirka 3" Velcro Sanding Discs can be found here:
Abralon | Abranet | Autonet | Silver | Microstar



More Interface Pad info: Interface Pad Facts.