Mirka 6" Soft-Faced Interface Pad- 3/4" thick
Click to enlarge image(s)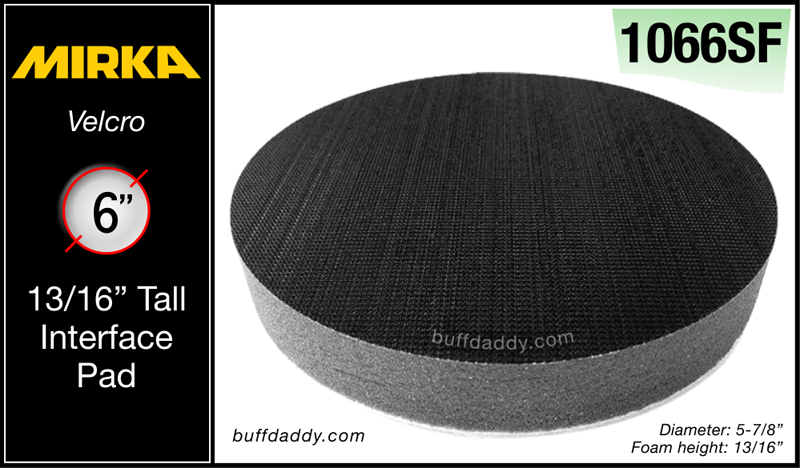 For wickedly-curved surfaces, you'll want this soft & puffy interface.

At some point, the time may come when you'll need to sand a sphere-shaped item, a large cylinder, or even a wickedly-curved fender. Be prepared! This is the interface you'll need.

The foam used to make this interface is a bit stiffer than the type used to make the Mirka 9166. However, the height of this pad increases cushioning ability versus the 9166.

Available in 3" & 6" diameters (3" version is 1/2" tall, 3" part #1033).

Note: Due to its 3/4" height, this interface pad may lessen sanding disc movement in relation to the backing plate, especially when used with small stroke machines.

When used with random orbital machines, backing plate rotation may also be affected.
To view our entire interface pad lineup, check out the Interface Pad Page here.
To learn more about interface pads, check out the Interface Pad Info Page here.


#1033 3" pad:
actual diameter 2-7/8"
actual height 1/2"

#1066SF 6" pad:
actual diameter 5-3/4"
actual height 3/4"