Mirka Abralon 6" Foam Backed Disc


Click to enlarge image(s)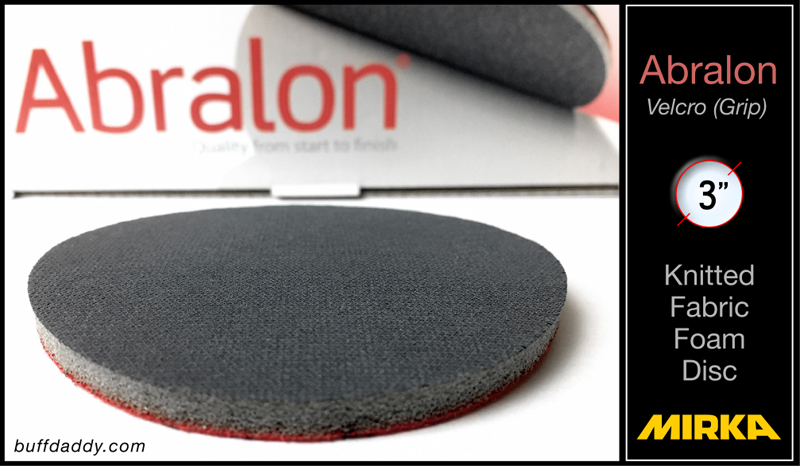 Introducing Abralon, your new best friend.
Mirka Abralon discs are flexible, and contour to all sorts of shapes. If you're in need of a sanding disc that will work exceptionally well on unusually-shaped items or surfaces that are curved, Abralon discs may be the best choice for you! Of course, Abralon discs work well on flat surfaces, too.

Available in 3" and 6" diameters.
Disc grades: P180 / P360 / P500 / P1000 / P2000 / P3000 / P4000

Technical tidbits. There's no denying that Abralon discs can contour to almost any shape, but how does Mirka do it? The sanding grains used to make Abralon discs are silicon carbide, which is remarkably durable. They are bonded to a strong, thin, and pliable fabric material that is backed by a 3/16" thick soft foam cushion. This "triple threat" combination creates a disc that is unbeatable in terms of contourability. Abralon discs last a long time, too.

To learn more about Abralon, visit this page: All About Abralon Discs.
All Abralon discs, packs, & specifications are listed here.

Available in a Combo Pack here.
All Combo Packs: Abralon | Abranet | Autonet | Silver | Microstar



Abralon is also available in a 3"version here.



Mirka 6" Velcro Backing Plates can be found here.



Mirka 6" Velcro Interface Pads: 1066 1066F | 1066SF | 9956 | 9166



Mirka 6" Velcro Sanding Discs can be found here:
Abralon | Abranet | Autonet | Silver | Microstar


| | |
| --- | --- |
| 1 - 9 | |
| 10 - 19 | |
| 20 - 39 | |
| 40+ | |