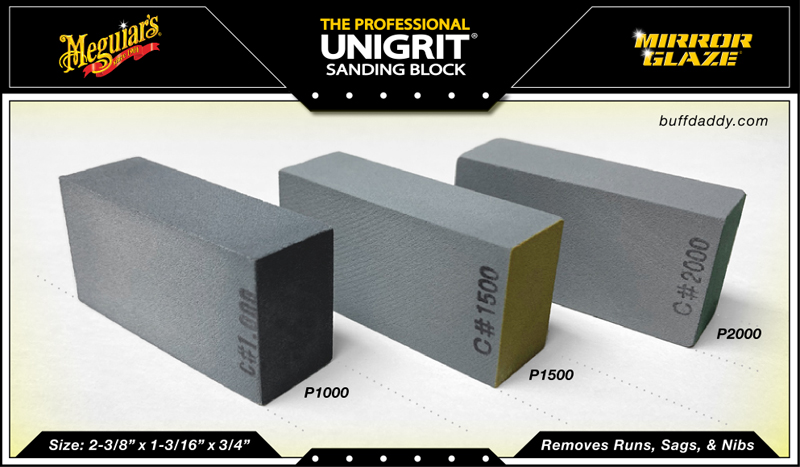 Meguiar's® Unigrit Sanding Blocks are undoubtedly unique!
Meguiar's Unigrit Sanding Blocks are made using the same uniformly shaped particles that Unigrit Finishing Papers employ. They are rigid and non-bendable, which makes them fantastic for removing runs, sags, dirt, and other small isolated paint defects.

Unigrit® blocks can be used repeatedly, and last a long time. They can be custom shaped or re-trued via sandpaper, file, or drill-mounted grinding attachment.

Available grades: P1000 (K1000) | P1500 (K1500) | P2000 (K2000)

Looking for Meguiar's® Sanding Sheets?
Meguiar's Unigrit® Finishing Papers deliver consistent sanding results
. More info: Sheets | Sleeves | Combo Pack

Hone defects away with a Mirka® Mini File.
This dual-sided tool is a Craftsman's dream.
More info: MINF



Shave defects into oblivion with a Mirka® Shark Blade.


The slicing power of a razor, with the control of a hand planer.
More info: S-BLADE