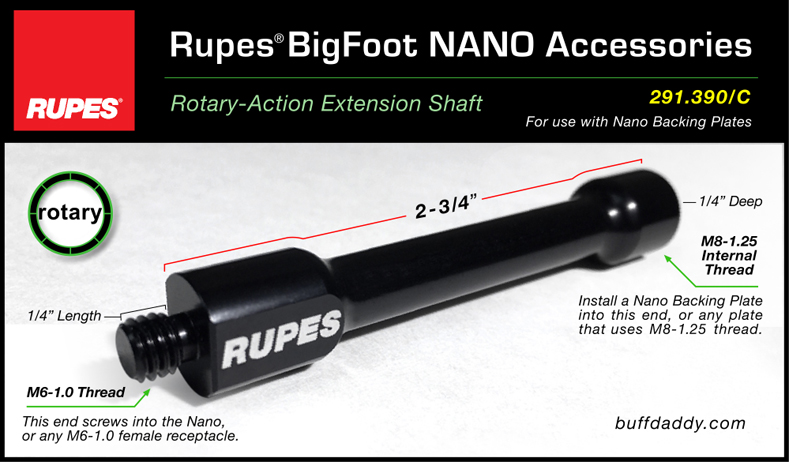 When tiny pads need a BOOST, try this extension!
The Rupes® 291.390/C Nano Rotary-Action Extension Shaft is made specifically for use with the Rupes iBrid Nano Multi-Function Polisher. This aluminum extension adds 2-1/4" of length between the machine and the backing plate. Threaded mounting portions measure 1/4" in length.
This extension features M6-1.0 male thread on one end (which screws directly into the machine), and M8-1.25 female thread on the other end (Rupes Nano Backing Plates mount into this end). This extension is not compatible with Nano random orbit-action modules, as they also utiliize the smaller M6-1.0 thread. Regardless, extending the random orbit module would cause a drastic imbalance (and eventual catastrophic failure of the Nano's bearing assembly).
View the Rupes Nano main page
here
.