Mirka Autonet™ 31-Piece Combo Pack







Click to enlarge image(s)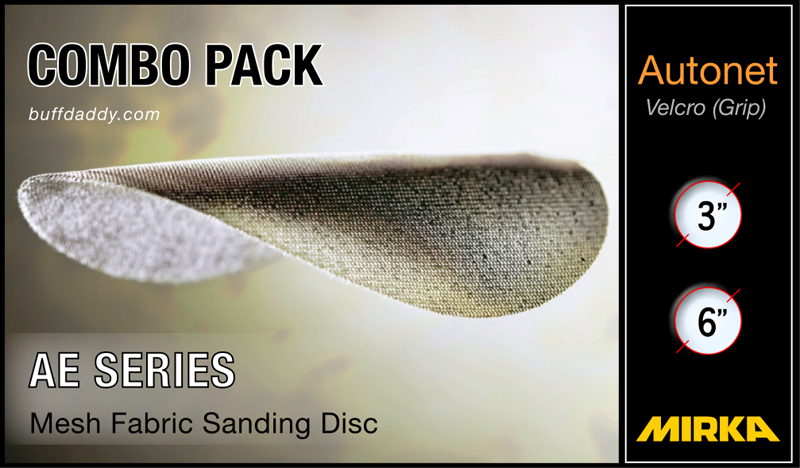 Save 17%
Already a deal. Now a

super

deal.
Save 17%

Easy on the pocketbook! This Combo Pack allows you to choose a variety of Mirka Autonet Mesh Fabric Sanding Discs. Includes 30 Discs and a Pad Protector (see photos to the right).

Choose between the following grades of disc:
P80 | P120 | P150 | P180 | P240 | P320 | P400 | P600 | P800



Includes a specialized Mirka Pad Protector.
A Pad Protector is needed if no Autonet Interface Pad is used between the disc and backing plate.

Mirka Pad Protector info: 3" Protector | 6" Protector



Add a Mirka Interface Pad. (save 17%)
Interface pads increase contourability and help to better distribute applied pressure across the face of the disc. This particular interface pad is designed specifically for use with Autonet™ Discs, and features hooks that will not protrude through the net mesh material.

Autonet Interface Pad info: 3" Interface | 6" Interface

More Autonet info: All About Mirka Net Mesh Discs.

Autonet specifications listed here.